A new life for your grinding machine
Retrofit of centerless grinding machines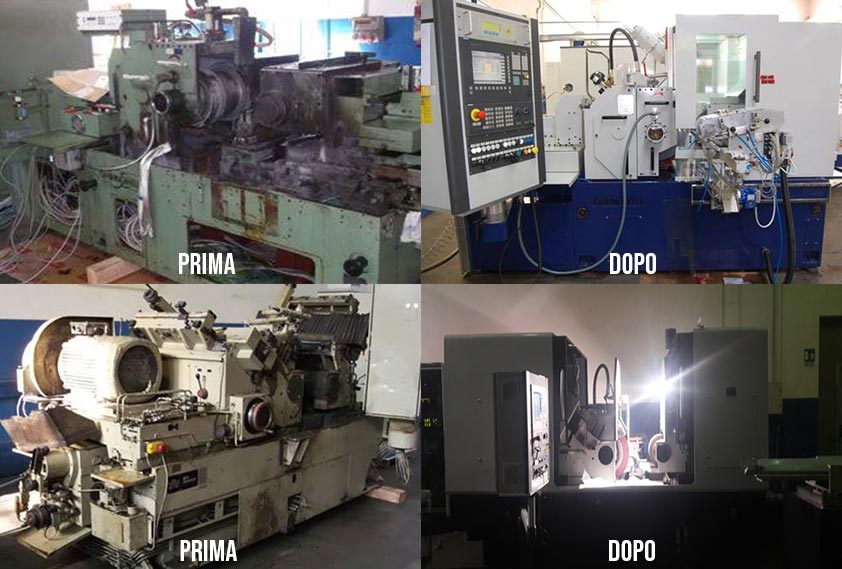 The purchase of a grinding machine is an essential investment for any company. That is why we often decide to overhaul an existing machine instead of a new machine purchase that weighs heavily on a company budget.
With the right project, the advantages of introducing a new machine in the mix, in terms of production efficiency, reduction of manhours dedicated to the rework of an older machine, and the energy saving, it is often the most suitable solution.
However, if you do not want to replace an existing machinery, a viable solution is to retrofitting existing equipment. A complete overhaul of your failing grinding machine brings them up to modern standards and technologies where at the end of the refurbishing process you will benefit from the improved machine performance with grated output and part quality.
Do you want a quotation for the retrofitting of your grinding machine of any brand?
What it means the overhaul of grinding machines
The retrofitting (or overhaul) process consists of the partial or total restoration of all the centerless grinding machine components. It is possible to transform a manual or semi-manual machine into a modern CNC grinding machine, equipped with control software and fully automated.
All working slides and controls are redesigned, reconfigured, reassembled, and optimized to meet production requirements.
Replacement of electrical – electronic components
Replacement of the control board/s
Replacement of all parts subject to wear
Complete mechanical overhaul
Reestablishment of the machine geometry
Integration of control systems
CE compliant  
Operator training

Do you have a grinding machine, and you want to give a new life?